South Florida Real Estate Blog
Helpful Tips, Advice & Articles for Buyers or Sellers
What's the Difference Between a Real Estate Broker vs Agent?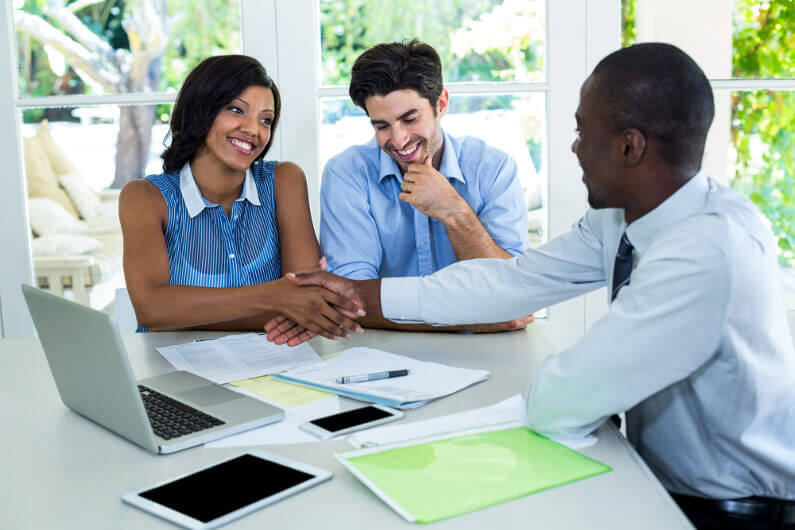 Over 6 million homes are bought and sold every year in the United States alone. Aside from a slight dip in 2014, home sales have been rising steadily since 2010.
The average price of new homes has also been rising since 2011 because there is such a demand.
90% of home sellers use a listing agent. That's because selling a home takes a lot of time and patience. It also requires knowledge of surrounding neighborhoods and plenty of negotiating and communication skills.
If you're looking to buy or sell a home, how do you know if you need a real estate broker vs agent? And what's the difference between the two?
Keep reading for a comparison of the responsibilities of the two different jobs.
What Is a Real Estate Agent?
A real estate agent is a licensed professional who studied, took a test, and passed their real estate agent exam.
A real estate agent may represent a buyer or a seller in a real estate transaction. Typically, they work on commission and receive a percentage of the sale as their salary. That percentage usually falls in the 5 to 7 percent range.
They plan and coordinate appointments, house showings, and other meetings pertaining to a house sale.
What Does a Real Estate Agent Do?
A real estate agent will be responsible for plenty of paperwork, including real estate documents, agreements, and records.
They must be excellent communicators and be able to answer their phone and respond to messages at all times during the day and early evening.
Because becoming a real estate agent has become such a popular venture, real estate agents must put in the effort to make themselves stand out from the rest. Many real estate agents use social media and other outlets to keep clients and gain new ones in the process.
An agent will act as the liaison between a buyer and a seller to ensure that all aspects of the sale go smoothly.
What Is a Real Estate Broker?
To put it simply, becoming a real estate broker requires continuing education beyond that of a real estate agent.
They are the next step. In order to become a real estate broker, you must take a broker's exam.
Every state has different rules and regulations for what an individual has to complete to become a broker. The coursework may include topics such as contracts, taxes, ethics, and insurance. While many of these topics are included in an agent's education and testing, it is at a more in-depth level for those studying to become brokers.
In addition, brokers must learn about certain legal issues as they pertain to real estate investments, operating a brokerage, property management, and construction.
Typically, states require that individuals wanting to become brokers already have 3 years of experience under their belts as agents.
What Does a Principal Real Estate Broker Do?
A real estate broker does different things, depending on what type of broker he or she is.
A principal (or designated) broker is the one who oversees all the licensed real estate agents at the firm. Every firm has one, and it's up to this person to make sure that agents are operating in compliance with national and state real estate law.
The principal agent must review all real estate contracts. They may have to settle disputes with other brokerages during a sale. If two agents are having a dispute, for example, more often than not, the principal brokers of the two opposing real estate firms will step in and come to a resolution.
They get paid on commission just like agents, but many of them also receive a base salary. Earnings fluctuate based on the success of the firm. However, they can still earn 3 times as much as most agents.
What Other Types of Brokers Are There?
Depending on how big a firm is, they may have a need for a managing broker. This broker oversees the daily operations of the office and is typically responsible for hiring agents. They may also train new agents and manage any other staff.
Sometimes a principal broker will also be the managing broker. It just depends on the size and needs of the firm.
An associate broker may also be referred to as a broker associate, an affiliate broker, or a real estate professional. They have a broker's license but are still working under a managing broker. They are typically not responsible for supervising any other agents.
While principal brokers don't usually work with clients, managing brokers and associate brokers do.
What Are Some of the Pros and Cons of Choosing One over the Other?
One pro to working with a broker over an agent is that they probably have much more experience. When it comes to making one of the biggest purchases of your life, wanting to work with someone who has more experience is a fair desire.
On the other hand, brokers are less likely to budge on their commission. And some agents stay agents for years on end, so you aren't necessarily getting more experience with a broker.
That being said, if you do get an experienced broker, they may be able to get you you a better price, whether you're buying or selling.
Real Estate Broker vs Agent
While real estate agents and brokers all start from the same place, brokers have completed more education and testing to get where they are.
While brokers typically have more experience than agents, that isn't to say that an agent can't do the job just as well as a broker. When you work with a firm, you have the whole firm on your side. So if you feel your needs aren't being met or any issues arise that require the help of a broker, someone should step in without you having to change who you work with.
Look for a firm that works as a team. That way, you don't have to worry about who is representing you in any given moment because you have a whole team working for you!
Do you have any questions or want to learn more about the way that we work? Give us a call!