South Florida Real Estate Blog
Helpful Tips, Advice & Articles for Buyers or Sellers
10 Worthwhile Ways to Increase Home Value Before Listing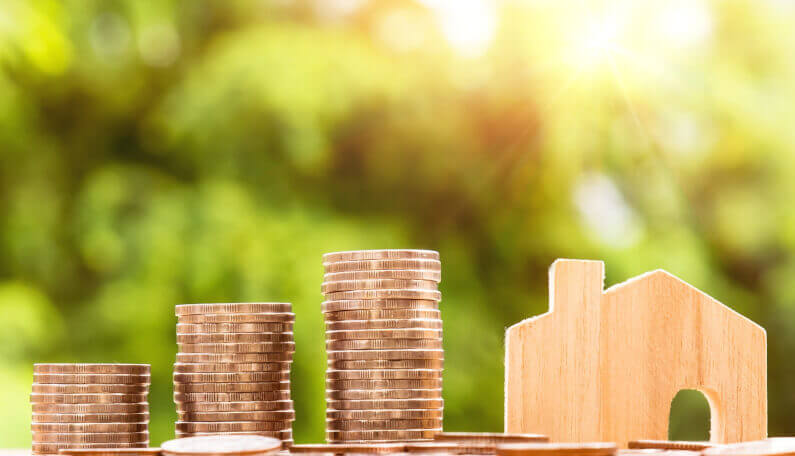 Is renovation worth it? That's the question most homeowners have, especially if they're planning to sell the house. Renovation is worthwhile only if the changes increase home value on the listing.
Americans spend more than $400 billion each year on residential renovations. Successful renovations of the home make sure there is an increased resale value. It's thus invaluable to institute projects that you can recoup investment on selling the home.
The key, then, is in knowing what upgrades will increase your home value and ensure ROI. There are endless remodeling projects, but your choice depends on the type of house you're selling. It's imperative to think of the buyers for better decisions on where to invest your money.
Are you looking to get the most out of your home when selling? Read here for 10 ways to increase home value before listing!
1. A Minor Kitchen Remodeling
The kitchen is an interesting place to start, but make sure your renovations are minor. A major upscale of the kitchen will cost a ton of money and might not be worth it.
Buyers often check out the kitchen to determine if the home is worth the asking price. An upgraded kitchen doesn't have to cost you much, so your focus should be on key areas. Consider installing energy-efficient appliances and repainting the cabinets for a great final look.
Minor kitchen renovations will recoup up to 81% once you put up your home for sale.
2. A Mid-Range Bathroom Remodel
Does your bathroom still look basic? Standard bathrooms don't resonate with most home buyers on listing your home. It's invaluable to focus on a mid-range bathroom remodel to increase your home value.
Significant bathroom improvements include changing fixtures while making them universally accessible.
Universal accessibility standards include:
• Widening doorways for wheelchairs
• Installing walk-in showers
• Installing support bars near the toilet
Mid-range home renovations for your bathroom will get you a return of 70%; decent, right?
3. Wood Deck or Patio Addition
The backyard, although overlooked, can give you the most value when selling your home. Consider wood deck or patio addition to making your backyard more useful.
A composite deck and patio addition yield an average of 63% return, which is considerably low. Wood decks and patios form a better alternative with an 83% average return. Wood is the way to go, and you must add a railing system for functionality and more stability.
4. Adding Stone Veneer to the Exterior
Your exterior is vital for home improvement if you're after wowing potential buyers. Adding a stone veneer enhances the exterior of your home, thus increasing home value.
Your old and boring exterior won't impress others, so it's advisable to boost curb appeal. A stone veneer comprises composite material molded for your exterior.
Its ability to change the look of your exterior is why it offers a strong return on investment. Stone veneers have an average ROI of 97%, which makes their installation ideal.
5. Finish Your Basement
Does your house have a basement? You might be looking at the next best investment project to increase your home value. Consider finishing it to make sure it's usable.
Most buyers' motivation when looking for a house is the need for more space. They're ready to pay more for the extra square footage, something you should capitalize on. Basements throughout Palm Beach are rare, which will make your house rank high on the listing.
Finishing your basement will be the perfect project for increasing home space. The project involves installing drywall and painting, which will cost around $18,000. Basement finishing will recoup up to 70% of the cost with the increased home value.
6. An Upscale to Your Garage Door
How do you like the performance of your garage door? If your answer isn't "perfect!" consider a garage door upscale to increase your home value.
Replacing your current garage door with an upgraded model guarantees high performance. Make sure your choice is made of durable material with energy-saving and insulation properties. As a result, you're guaranteed that the garage door can survive harsh weather.
To top it off, you'll recoup 93% of costs with garage door replacements.
7. Touch Up Your Exterior Paint
How does your house appear from the outside? Listing realtors recommend touching up your exterior paint to increase home value.
A touch-up includes clearing any dirt and mold before applying a fresh coat of paint. Don't forget to paint the front door and trim.
A paint job on your exterior helps improve curb appeal and makes the listing of your home attractive, so consider it.
8. Get Energy-Efficient Windows
Homebuyers will be looking for efficiency in their next home purchase. It's thus advisable to install energy-efficient windows to better the sale price.
Energy-efficient windows stop heat flow from the home, lowering running costs. Replacing standard windows with insulated vinyl windows is the right move before listing. Make sure that your replacements meet the government's minimum energy efficiency standards.
Energy-efficient windows can recover up to 74% of costs when you list your home.
9. Refinish Hardwood Flooring
Has your floor seen better days? Hardwood floor refinishing is a great home improvement for better value.
Real estate agents find it easier to close a sale if the flooring is in tip-top condition. Hardwood refinishing is, therefore, an excellent investment with total cost recovery at resale. The cost, however, depends on the flooring's current condition and the size of the house.
10. Open Up the Floor Plan
Buyers are always looking for a spacious layout, mainly in the living area, dining and kitchen. You could consider opening up the floor plan as part of the home improvements to increase value.
Knocking down the right wall creates space and an open layout plan that is more inviting. Your home still needs support so, consult with a contractor before knocking down a wall.
Consider the Above Ways to Increase Home Value Before Listing
Renovations aiming to increase home value are a great investment before listing. You'll, however, need to embark on suitable projects to make sure you can recoup your investment. Consider the above ways to increase the home value before listing.
Are you looking for a real estate brokerage firm? 4% Listing Realty has got you covered.
We are a fair market brokerage with an amazingly low listing commission of 4% when selling your home. This leaves you with thousands of dollars for your new home purchase or upgrades.
Contact us today to speak to an expert agent.
Latest Property & Homes for Sale
View these recently listed Treasure Coast & Palm Beach area properties for sale, or start a customized search.