South Florida Real Estate Blog
Helpful Tips, Advice & Articles for Buyers or Sellers
How Long Does It Take to Sell a House in Florida?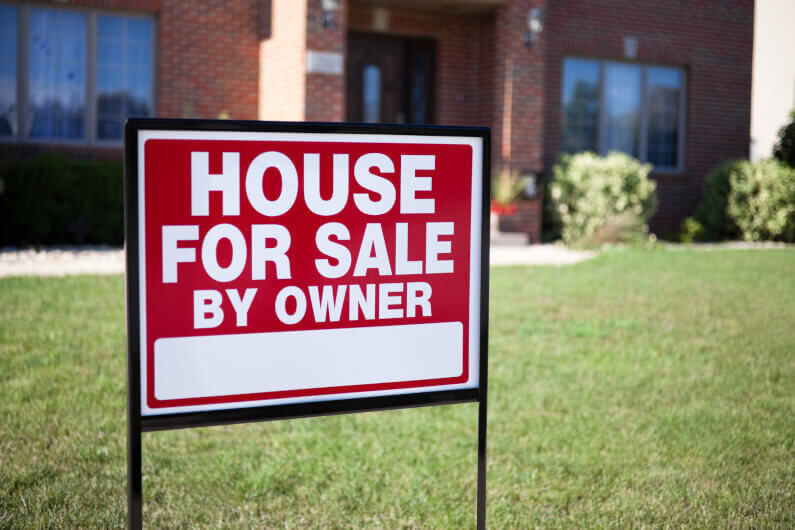 Did you know that every year almost 300,000 single-family homes are sold in Florida? If you're looking to sell in the sunshine state, then you likely want to get the process over as quickly as possible.
After all, no one likes the stress that comes with the real estate process. So, exactly how long does it take to sell a house in Florida? If you want to know the answer, then you're in the right place. In this article, we'll give you some averages as well as factors that can influence your sell time. Let's get started!
How Long Does It Take to Sell a House in Florida?
In Florida, it currently takes around seventy-nine days to get an offer and thirty-five days to close. So all together one hundred fourteen days altogether. Unfortunately, this is a bit slower than the national average, which according to a Zillow report is roughly ninety-three days on the market.
So, if you're selling in Florida, then you should be prepared for it to take a little longer. The good news is that there are things you can do to make your home sell quicker. Before we look at them, let's explore the factors that determine how quickly a house sells.
Factors That Affect How Quickly Your Home Sells
Keep in mind that the market time we listed in the last section are averages. As such, your specific Florida home might take a longer or shorter amount of time to sell. So, what determines this length? In this section, we organized the three most important factors that determine how quickly your home sells. Let's take a look.
1) The State of the Housing Market in Your Area
Florida is a big state with a lot of diverse markets. As such, the location that your property is in will be a big determinate in how quickly it sells. For example, the Miami market right now is hot.
As such, if you put a home up for sale, then it will likely get snatched up quickly. On the other hand, more remote country homes will likely take a good deal longer to attract buyers. If you aren't sure what the state of the housing market is in your area, then contact your local real estate agent.
2) The Skill of Your Real Estate Agent
Yes, the expertise of your real estate agent is another big factor. The more experienced your agent is, the quicker you can sell your house. After all, it's their job to find the buyers and handle the paperwork. Realty teams should have a sophisticated understanding of the market they work out of. They should also have access to an advertising network so they can properly promote your listing.
Different realtors have different selling strategies. As such, you should discuss which strategy fits your property best. Unfortunately, a bad real estate agent can not only slow down the process, but they can also make you lose money. So how do you make sure that your real estate agent is good at their job? Simple: look for these ten qualities that every great realtor has.
3) Condition and Price of Your Home
Buyers love a house that's in excellent condition. Not only can they easily envision themselves living there, but they don't need to worry about repairs. As such, homes that aren't fixer-uppers typically sell much faster. If your home needs work, then you're better off trying to attract investors interested in flipping the property anyway.
Similarly, if you list your home at a price that's overvalued, then you aren't likely to get many offers. Instead, look at the other houses for sale in the area and set your property at price similar or lower than theirs.
Ideally, by setting your price lower, you'll attract more interested buyers. This means a bidding war that works out in your favor. Also, if you're willing to compromise on price, then you're much more likely to sell your house quickly.
How to Improve Your Selling Time in Florida
Most Florida residents are sophisticated. As such, a minimalist design scheme can go a long way toward pleasing their sensibilities. We also recommend small improvements like getting new light fixtures, mowing the lawn, planting flowers, unblocking windows, and clearing out clutter. These details are minor, they can make the space much more appealing.
Remember too that Florida is a hot state. As such, a pool is a great home feature to attract buyers. Installing a new pool is likely out of many people's price range. However, if you already have one, then it might be worth updating it. That way it stands out for the buyers. Finally, you should make sure all repairs are up-to-date.
This includes major things like making sure all the appliances work properly. However, you should also pay attention to minor things like paint-chipped walls, cleaning the floor, and other things. Unfortunately, this landscaping, repair, and home improvement costs can quickly add up. If you want to learn more about the different types of costs that come with the home selling process, then check out our guide.
Selling your Florida Home? Save Money With 4% Listing Realty Team
We hope this article helped you answer the question, How long does it take to sell a house? As you can see, there are a lot of factors that go into quickly selling property. However, one of the most important factors is the realty team you hire to help you. So how do you find one that you can trust?
If you're in the Palm Beach or Treasure Coast area, then look no further than 4% Listing Realty Team. Our experience makes the stressful selling process much easier. And, best of all, we save you money. Instead of the usual 6% selling commission we only take 4%. So, if you're ready to sell and save money, then get in touch with 4PLR team today.
Latest Property & Homes for Sale
View these recently listed Treasure Coast & Palm Beach area properties for sale, or start a customized search.