South Florida Real Estate Blog
Helpful Tips, Advice & Articles for Buyers or Sellers
9 Important Questions to Ask a Real Estate Agent Before Hiring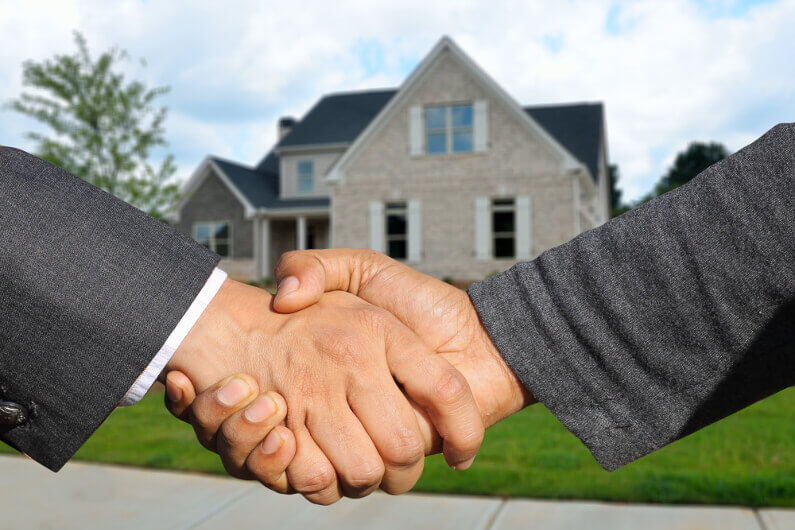 Trying to sell your home? You're not the only one. As of August 2019, 713,000 homes were sold this year—an 18% increase compared to the year before.
While you're trying to sell your home, you also have to juggle the demands of daily life. That includes your job, your family, and of course, finding a new place to live. With a realtor by your side, you can streamline the process and get back to your life!
Here are nine questions to ask a real estate agent before you hire them to help.
With these questions, you can find the right realtor who's qualified to sell your home.
1. How Many Homes Have You Sold in This Neighborhood?
Every home, neighborhood, and part of town is different. That means trying to sell a home in a certain part of town requires a unique process, too.
As you work through this list of questions to ask a real estate agent, ask about their experience in your area. Have they sold a home in this part of town before? What about in your neighborhood?
Your area will have its own market conditions.
When trying to find the right realtor to sell your home, try to find someone who understands the conditions for your area.
Your real estate agent should also have an understanding of the benefits of living in your neighborhood. That way, they can sell these benefits to a prospective homebuyer.
If they have sold a home in your neighborhood, how did it go? Discuss the process, including marketing and how long it took to close the deal.
Finding a real estate agent who understands your area will make the process easier. If they've already sold a home in your neighborhood, even better. You can use their success to streamline your own home-selling process.
2. Can You Provide References?
Ask the real estate agent if you can speak with some of their recent clients.
Once you have the right contact information, make sure to contact the homeowners yourself. Ask them for a first-hand account of their experience working with this real estate agent. They can tell you the pros, cons, and truths based on their own process.
Speaking with someone who has worked with your real estate agent in the past can give you an unbiased opinion.
You can also check online. That way, you have a better perspective of who you'll be working with.
3. What's Your Most Effective Marketing Method?
There are so many marketing methods a real estate agent can choose from. However, it helps to know what's worked for your agent in the past.
As you develop a list of questions to ask a real estate agent, ask about their marketing successes. What do they do to draw prospective buyers? Which tactics work best for your part of town?
Getting an understanding of their marketing process can help you recognize the agent's creativity.
If they're still using old-school methods, keep looking.
After all, you want to make sure you're working with someone who has the ingenuity to sell your home in ways you can't manage alone.
4. How Would You Price My Home?
Before choosing a realtor to work with, you'll want to ask for an estimate of your home's price. However, it's also important to ask them how they determined this number.
If the real estate agent doesn't have an answer, they're not evaluating your home properly.
Ask if they're comparing your home to the local market. What other data are they pulling from? Remain aware if a realtor gives you a number that's higher than normal.
You don't want to partner with someone who will give you false hope.
5. How Should I Get My Home Ready?
While you might think your house looks perfect, it's important to get an unbiased opinion. Ask the real estate agent if they've spotted any potential problems you overlooked.
An effective real estate agent will point out repairs and upgrades you need to make. These changes will improve your home's sales point. A real estate agent who makes these suggestions will help you make the best possible sale.
6. How Did Your Last Few Sales Go?
One of the more forgotten but important questions to ask a real estate agent is about their recent sales.
These stories can help you get an understanding of their work with recent clients. What does the real estate agent complain about? Do they make excuses if a recent sale didn't go through?
If their most recent sale was a few years ago, you might want to find someone else.
7. How Has The Market Changed Recently?
40 days is the median for how long a property is on the market before an offer is accepted. During your search, focus on finding a real estate agent who is up-to-date with the latest market trends.
Make sure they have an understanding of your local market, selling strategies, and technology changes.
An effective real estate agent will know how to respond to these trends to help you sell your home.
8. How Often Will We Talk?
As you determine what to ask a real estate agent, it's also important to see how busy they are. For example, feel free to ask how many people are they're representing right now. This will give you an understanding of their availability.
Also, ask how you'll communicate over time. Look for an agent who will give you the time and attention you deserve.
9. What's Involved in Your Contract?
Before hiring a real estate agent, make sure you understand their contract.
They should tell you how long the contract will last, any listing fees, and any other clauses to expect. Ask if the listing agreement has a cancellation clause as well.
Get a full understanding of your contract. That way, there are no surprises in the future.
Before You Hire: 9 Questions to Ask a Real Estate Agent
Before you hire a realtor, make sure you get a full understanding of who they are and how they can help you. With these nine questions to ask a real estate agent, you're on your way to finding the right fit.
Request a free home marketing valuation report from our team today to understand what your home is worth.
Latest Property & Homes for Sale
View these recently listed Treasure Coast & Palm Beach area properties for sale, or start a customized search.