South Florida Real Estate Blog
Helpful Tips, Advice & Articles for Buyers or Sellers
The Stress Free Way to Sell Your Home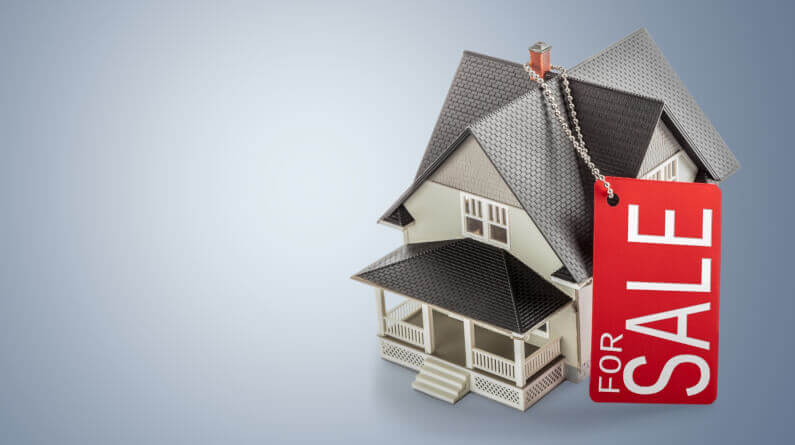 Are you wanting to know the best market secrets to sell your home without any of the stress?
The average house sits on the U.S. market for 24 days. For most homeowners, these days include scheduling showings and making sure everything stays in shape in case someone wants to see it.
Getting your home off your hands doesn't need to be stressful, though. In fact, you can streamline the process and give yourself less work by following the simple tips listed below. Keep reading to learn more about hassle free home selling!
Choose the Right Agent to Sell Your Home
You need to give serious consideration to the agent selling your home. This person will help you assess the value of your home. This depends on the current market trends in your area as well as any updates you've made to your property.
It's important that they're honest with you about this. If the agent isn't familiar with the area, they won't know how much other people are willing to pay for homes like yours. You also want someone who will give you honest advice about your asking price. If they encourage you to list it for too much money, you'll struggle to find buyers.
Your agent will also need to advertise your home well. A good agent has a robust online presence. This includes a website with pictures of the houses they're selling as well as social media accounts.
A good real estate agent will have a solid reputation in your area. To find the person with the best reputation, look at reviews.
In addition, you should make sure your real estate agent has the space in their schedule to find buyers for your home. Call the real estate office and ask how much time the agent can devote to your home.
Give Yourself Enough Time
You shouldn't list your home as soon as you know you're moving. Instead, you should budget some time to make upgrades to the home. That way, you don't feel rushed, and you can continue to fulfill your regular duties.
Once you know you're moving, go around your house and look for things you want to change before it goes on the market. This might include activities like giving the closet a new coat of paint or installing new shingles.
Start Editing Your Own House
When you start the moving process, take stock of what's in your house. Think about how it might look to someone who is entering your home for the first time. There are likely several things you could to to perhaps increase your home value that don't cost a fortune.
When you sell your home, you want your potential buyers to picture themselves living in your space. As such, you'll need to make some edits to your house's interior.
Begin by removing everything you don't use on a regular basis. This includes any items in your closets or things that cause clutter without having a clear use. If you put your house on the market before this stuff is gone, a family might have a harder time picturing what the house looks like with their own items in it.
You should also remove any photographs you have. Pictures remind potential buyers that other people live in this house and might draw their eyes away from the property's positive qualities.
This is an excellent chance to get rid of some of the stuff you don't want anymore! Divide your belongings into boxes of things to keep and donate. Then, itemize the objects you're donating. Record whether they're in excellent, good, or fair condition, and get a receipt so you can write them off on your taxes!
Set Your Own Hours
To make sure you don't overwhelm yourself, set your own hours. Pick a time each day you know you can devote to getting your house ready to sell. If necessary, hire someone to watch the kids for a few hours each week so you can get more done.
Then, once you've figured out which times work best for you, don't work on your house outside of those hours. That way, you add some balance into your life, and you can take a break from the hectic nature of moving.
Create a Plan for Everyone in Advance
Sometimes, your realtor will schedule a tour, and you'll have a certain amount of time to vacate the premises.
Having a plan ahead of time will help you from feeling stressed when that happens. 15 minutes before the start of the tour, make sure everything looks nice. Then, get your kids and pets into your vehicle and head off to your favorite spot in the city. Spend a few hours there, and then make your way back to your house. Circle past it once to see if the potential buyers are still there.
If you have animals, make sure you clean up any hair or litter box messes prior to the start of the tour. Then, keep your pets away from the furniture until the end of the tour so they don't shed.
Ready to Sell Your Home?
If you want to know the easy way to sell your home, you've come to the right website.
When you sell your home, you need the right team of people guiding you along. Our staff has professional real estate experience and knows how to make houses like yours attractive to buyers.
So, if you're wanting to sell your home without the stress, we can help. Contact us today to learn more about what we can do for you!
[showcaseidx shortcode encountered an error]
Latest Property & Homes for Sale
View these recently listed Treasure Coast & Palm Beach area properties for sale, or start a customized search.