South Florida Real Estate Blog
Helpful Tips, Advice & Articles for Buyers or Sellers
How to Sell a Home Quickly in Palm Beach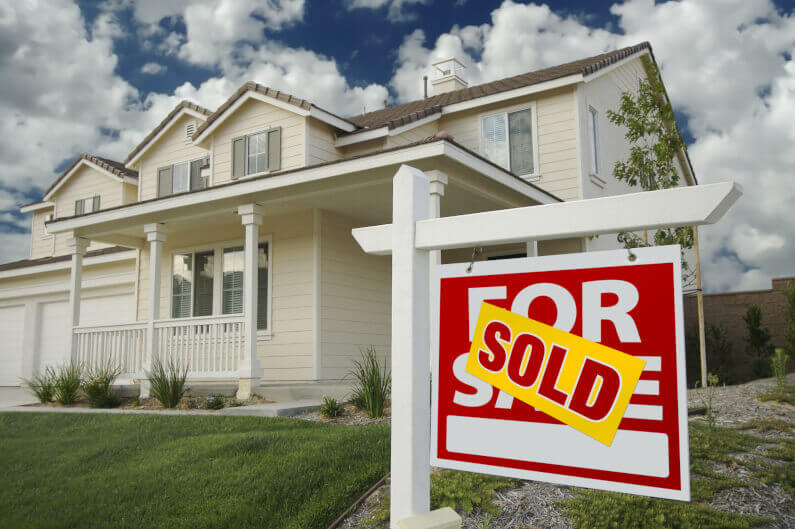 It can take between 30 and 45 days before a homebuyer purchases a new home. If you want to sell a home quickly in Palm Beach, it helps to have a plan. You can sell your old property and start enjoying your new home right away.
Here are six tips that can help you sell a house ASAP. With these tips, you can speed up the home selling process without stress.
Instead, you can start enjoying your new home in no time.
Don't wait for buyers to find you. Instead, speed up the process with these tips to sell your home fast today!
1. Work With a Licensed Real Estate Broker
The fastest way to sell a home quickly is to find a licensed real estate broker. They can provide additional tips and tricks to speed up the process. You can leverage their experience and expertise to sell a house ASAP.
Make sure to find a real estate broker who has years of experience with properties in Palm Beach.
They'll have a better understanding of relevant trends in the area. Their familiarity with the local housing market could give you an advantage. For example, they'll have a better understanding of what local buyers are looking for.
They can then develop a strategy to sell your home quickly with those buyers in mind.
There are now over 477,000 real estate brokers and sales agents in the US. Before hiring someone, learn more about their experience and expertise. Ask how long they've worked in real estate.
Consider how long they've worked helping Palm Beach homeowners, too.
You can also narrow down your options by learning more about each broker's recent sales. How long does it usually take them to sell a home? How much did they sell their last three properties for?
Finding an experienced broker can help you feel confident in their abilities.
Their Process
Take the time to ask each licensed real estate broker about their sales process, too.
For example, will the real estate broker help state your home? Staging your property will help you attract buyers. Remember, an experienced broker will know exactly what buyers are looking for.
If your home isn't presently properly, you could miss a chance to make a sale.
Your broker can help develop your marketing strategy, too. Creative marketing can highlight your home's best features. An experienced agent will know which marketing techniques will work to attract buyers.
You can also work with an experienced broker to choose the best offer.
Your broker will help you weed out buyers who might slow down the process. They'll even help you negotiate a better deal.
With help from an experienced broker, you can sell a house ASAP without stress. Their strategies can help boost your home's value, too. You can sell quickly and reach your pricing goals.
2. Establish a Deadline
If you want to sell a home quickly in Palm Beach, set a deadline for yourself and shoppers.
A deadline isn't meant to add unnecessary pressure to the process. Rather, it can help you remain on track. You can accomplish everything on your to-do list within that time frame.
When your broker lists your property, mention the deadline with the listing.
Your deadline can help you leverage the fear of missing out. Potential buyers will want to see your home before it's off the market. You can attract an immediate crowd of buyers and start gathering offers.
3. Offer Incentives
As you use these tips for selling your home, consider adding incentives to your listing, too. Incentives could help you attract more buyers. For example, you can offer:
Furniture
A flat-screen TV
Stainless steel appliances
A Tempur-Pedic mattresses
Work with your real estate broker to determine which incentives will help you spark interest with potential buyers.
4. Make a Few Updates
Making a few small changes to your home can have a big impact on potential buyers.
First, take the time to upgrade your home's curb appeal. After all, it's the first thing potential buyers will see. You'll want to make sure your landscaping looks neat and clean.
Consider adding new flowerbeds and mowing the lawn. You might want to paint your front door, too.
Otherwise, start staging your home. Use minimalistic design techniques to help buyers imagine living in that space.
Consider adding a plate of cookies in the kitchen or lighting a candle. Strong scents can help evoke specific emotions. Potential buyers might feel more at home if they smell cookies baking.
Otherwise, rearrange the furniture. Improve the flow of the room. For example, you can put bulky furniture pieces in storage.
As you use these tips for selling your home, make sure to think like the buyer. Understanding their needs can help you draw in more offers.
5. Use Digital Marketing
Work with your real estate broker to create a strong digital marketing strategy. For example, more people are using drone photography when marketing properties. A bird's eye view could help your listing pop online.
Otherwise, consider virtual tours. You can help people recognize the beauty of your property, even without scheduling an in-person tour. They can explore the property from the comforts of their own couches.
You can also use pay-per-click (PPC) advertising to draw more people to your listing. Don't neglect social media!
Using different techniques can maximize your reach, helping you draw in more potential buyers.
6. Reconsider Your Pricing Strategy
Talk to your broker about your pricing strategy. It's possible the price is too high. You could scare off potential buyers as a result.
What is the best day to list your home? Usually, it's Thursdays. Homes listed on Thursdays tend to sell $3,015 more than those listed on Mondays.
Mondays are actually the worst day to list your home.
You can request a free home market valuation report to determine your home's worth.
How to Sell a Home Quickly in Palm Beach: 6 Tips for Success
Learning how to sell a home quickly doesn't have to feel like a grueling process. Instead, use these six tips to sell your home fast. With these tips, you can sell your home and start enjoying your new home in no time!
Remember, you don't have to work through this process alone. Instead, choose a real estate broker team you can depend on.
We're here to help! Contact us today to get started.
Latest Property & Homes for Sale
View these recently listed Treasure Coast & Palm Beach area properties for sale, or start a customized search.