South Florida Real Estate Blog
Helpful Tips, Advice & Articles for Buyers or Sellers
How to Choose Real Estate Services: Everything You Need to Know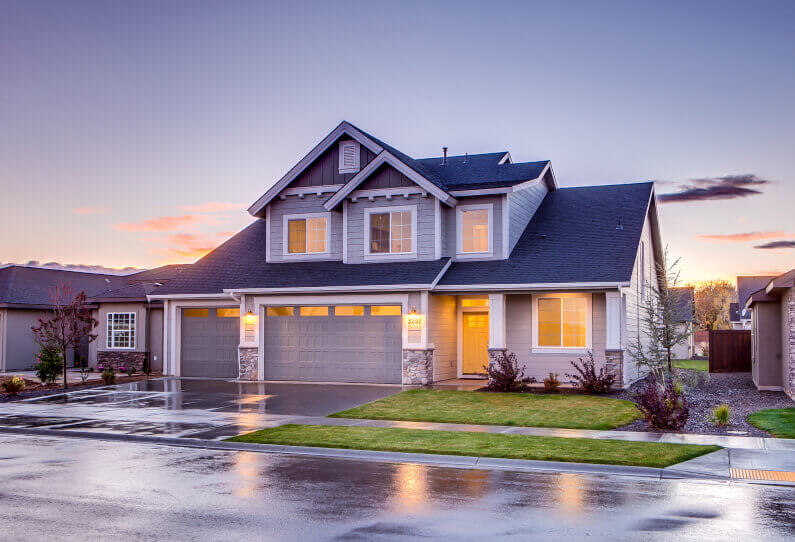 Are you looking to sell or purchase a home? Are you wondering how to choose real estate services that will help get you the best price?
When you first decide to put your home on the market or start house hunting, well-meaning people may suggest a number of real estate agent options. However, they may not all be experts at buying or selling homes. The best agent for you will know the market, project confidence, and furnish you with some fantastic-looking offers.
Here's what you need to know about looking for a real estate professional.
Recommendations And Reviews
The right real estate agent for you will come highly recommended, and not just by someone's cousin or neighbor. Reach out to your social media community groups and see who can recommend someone. It's important to choose someone local, as they will have the best knowledge of the market and regulations in your neighborhood.
If someone suggests a name, it's important to ask follow-up questions. How long did it take to sell their house? Did they get a lot of offers?
If you're looking for a buying agent, ask about how attentive they were in helping them find a great home. With both seller's and buyer's agents, you'll want to ask about things like personality and professionalism.
Was the agent a good listener? Did they waste your time with homes you didn't like or buyers who weren't serious? Were they able to supply you with tips and good advice?
Once you've got some recommendations, go online and see what former clients are saying. The best agent will have plenty of positive reviews.
Be on the lookout for similar comments. Do plenty of former clients mention how friendly and helpful the agent was? Or do you see a lot of mentions of their lack of enthusiasm?
While anyone can get a poor review sometimes, it's important to look for patterns of comments that could serve as red flags. If, however, you see a lot of similar positive remarks, you can have extra confidence that you're making a good decision.
Experience
It's important to get to talk to at least three agents before you sell your home. Since most agents work on commission, the "interviews" should be a free opportunity for you to get to know what the agent is about.
Ask your agent how many homes similar to yours they have sold. Do they mostly handle buyers or sellers? What kinds of prices are they selling homes for?
The real estate market in South Florida is excellent right now. In fact, an 11% growth in home values is expected in 2022. This is after home values increased by over 69% in the past five years. Single-family home values rose by over 17% in 2021.
Many major financial companies are moving to Florida, including Merrill Lynch and Goldman Sachs. In addition, remote work has made it possible for many individuals to move to states like Florida where outdoor living is possible all year long.
In a market like this, it's critical to choose an agent who can get you the best possible price for your home.
The Right Price
Most real estate agents charge a 6% commission on the selling price of your home. You're paying for their negotiating, home-showing, and closing skills so the sale of your home will be smooth and worry-free.
However, it is possible to find an agent who charges a lower commission. It's important to research them carefully and make sure they are providing quality service. However, you shouldn't be paying more than you need to.
Strategy
It's important to be comfortable with your agent's selling strategy before you hire them.
Perhaps, for example, your agent does a lot of open houses. Are you comfortable picking up and making yourself scarce every weekend while they show your home?
Other agents may want you to have your home professionally staged. Are you okay with putting your things in storage while you rent some buyer-friendly furniture? Or would you prefer to sell your home the way it is?
Your agent may work with a professional photographer. Make sure you are happy with their work before you hire them.
Other agents can recommend unique places to market your home, such as websites or buy/sell platforms. The strategy should be something that makes you confident you're going to get an excellent return on your investment.
Communication
Before you hire an agent, make sure you are comfortable with their preferred methods of communication. For example, maybe you like to be contacted by email or text if you are busy during the day. Or maybe you prefer a phone call if your agent is going to show your house to a serious buyer.
The right agent will never make you feel uncomfortable about showing. You will have a good report and confidence that they are trying to get you the best possible price.
Make sure you are happy communicating with your agent and telling them exactly what you want. Once you have an agent you can trust, you can recommend them and even use them again in the future.
Choose Real Estate Services You Can Count On
In today's hot market, it's critical to choose real estate services with excellent recommendations and a solid track record. However, once you find the right agent, you can look forward to enjoying your profit for years to come.
Don't stop getting smart about South Florida real estate now. For quality services in your area, contact us today.
Latest Property & Homes for Sale
View these recently listed Treasure Coast & Palm Beach area properties for sale, or start a customized search.