South Florida Real Estate Blog
Helpful Tips, Advice & Articles for Buyers or Sellers
8 Tips for Finding Your Dream Palm Beach Home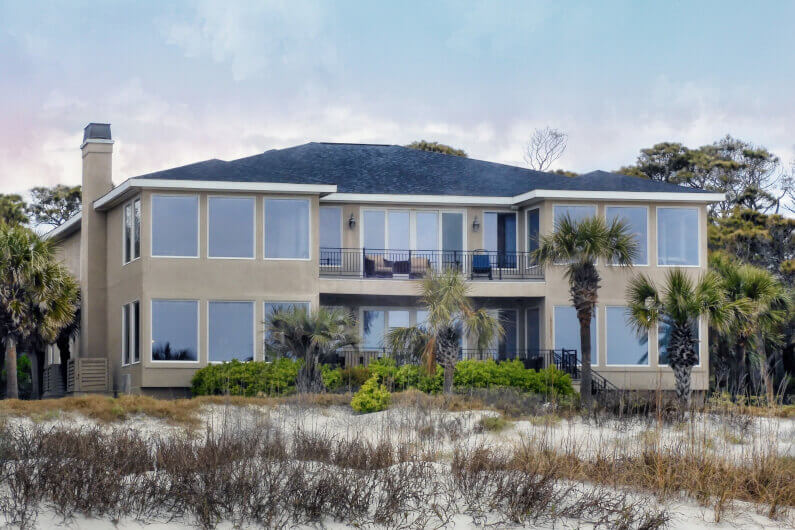 Have you decided you want every day to feel like a vacation? Is it time for you to find your dream Palm Beach home?
Living in Palm Beach has so many perks and benefits. You're one of the smart ones if you've made this decision.
Of course, choosing to live here is easy, but now comes the hard part: securing your dream place.
Luckily, we've compiled eight tips for buying a Palm Beach home that can help you do just that, so read on!
1. Learn How to Sift Through the Listings
When you first begin your search, you'll realize that there are tons of listings available. This is both a good a bad thing.
It's good because they're a ton of options for you to choose from, which means you're more likely to find something you love. In today's world, it also means you're able to browse through listings on your computer from the comfort of your home.
However, this also means there are a ton of properties that you'll see that you don't like at all.
The trick is knowing how to narrow your search by being specific. If you know you want to live in a particular area of Palm Beach, target your search criteria there.
If you have specific aspects of your home you're looking for, such as a jacuzzi tub or private backyard, make sure to include those in your search.
2. Find the Right Real Estate Agent
Working with the right real estate agent is vital in successfully landing your dream home in Palm Beach.
If you choose one that is inexperienced, you'll most likely end up losing money and wasting your time, not to mention the frustration that comes along with it.
Your best bet is choosing a real estate brokerage that lives in the area and has years of experience, plus excellent customer reviews. Your agent should work with you, not against you.
They should find you properties that you couldn't otherwise and potentially get you the asking price for your home lowered.
They can aid with any questions you have and should make the process as stress-free as possible.
Here at 4% Listing Realty, we do just that. We live in Palm Beach and can help you narrow down your search to find exactly what you're looking for.
3. Don't Wait to Sign the Buyer's Agreement
Once you've secured the best real estate agent, sign a buyer's agreement.
This contract sets the terms between you and the agent and makes both parties aware of what should be expected.
This should give you peace of mind that you have everything secured and won't lose any money or time in the process.
4. Schedule Home Viewings
The next step is to schedule home viewings, which your real estate agent can help you with. This is your opportunity to see the interior and exterior, as well as the neighborhood.
Before the home viewings, consider checking out the neighborhood at different times of the day and throughout the week. This will give you a better overall picture of what the neighborhood is truly like.
When you're viewing the home, look at everything in extreme detail. Ask any questions you have, and don't be afraid to ask more.
This is a house you're considering buying, and you should get to know every single detail inside and out.
5. Don't Forget the Appraisal
When you get a loan for a home in Palm Beach, an appraisal is required so they can justify the amount they are lending out.
However, if you disagree with the appraisal number, you can dispute it.
Having a real estate agent that will fight for you will give you a better chance of getting the number you think you deserve and will prevent you from having to pay more out of pocket.
6. Make Sure You Get It Inspected
One of the most important tips for buying a Palm Beach home is ordering an inspection.
Though it's optional, a home inspection can end up saving you tons of money if the inspector ends up finding certain things wrong with it.
The inspector will spot any faults that may not be obvious to the untrained eye.
Remember, homes for sale are staged to look perfect, yet there may be issues with things such as the plumbing that you wouldn't be aware of. Having these things repaired ahead of time will prevent you from having problems later on.
7. Make That Offer Quickly
Now it's time to make that offer! You want to have a price that you deem fair, but make sure it isn't too low, or you could lose the house.
Take into account the inspection, the appraisal, the neighborhood, the home amenities, and the housing market.
If it looks like this is a highly desirable house that many people are making an offer on, you may have to go a bit higher in order to secure it. Your real estate agent can also aid with this and any questions you may have about this process.
8. Move In!
After all the hard work you put into finding your dream home, it's finally time to move in!
It's unnecessary to wait any longer, you did everything you needed to do, and now the house is finally yours!
Shake hands and grab your new house keys. It's move-in time!
Find Your Dream Palm Beach Home Today
Though finding your dream Palm Beach home may take longer than you'd like, it will all be worth it in the end. Follow the steps above, and you'll be sure to be living like it's a vacation every day soon enough.
If you're ready to start your journey, reach out to the best real estate agent in Palm Beach!
We are so excited to start working with you, so contact us today to get started!
Latest Property & Homes for Sale
View these recently listed Treasure Coast & Palm Beach area properties for sale, or start a customized search.