South Florida Real Estate Blog
Helpful Tips, Advice & Articles for Buyers or Sellers
The Importance of Choosing the Right Real Estate Broker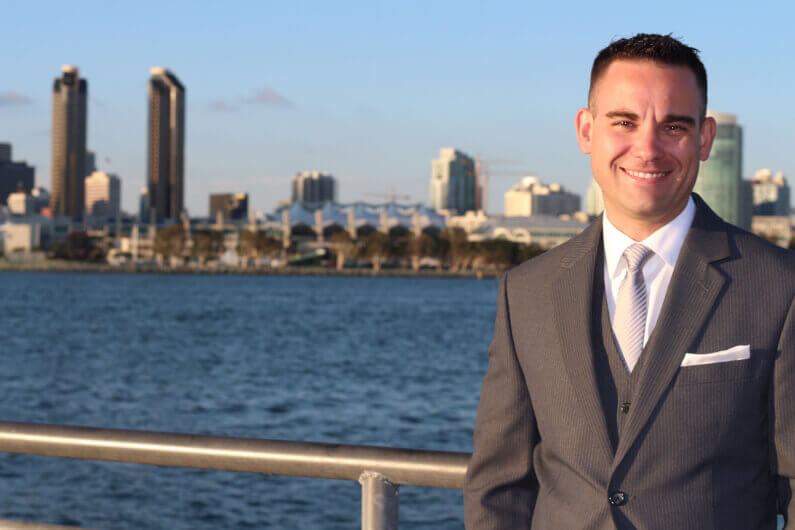 Without the help of real estate experts, we would not enjoy the same quality of housing that we do. The real estate sales and brokerage industry provide an incredible amount of value. In fact, there are almost 1,000,000 businesses involved in the industry, and the market is worth more than $156 billion every single year!
There is a long list of reasons that there is so much demand for real estate brokerage services. However, not everybody is as familiar as possible with all of those reasons. Some people wonder if they really need to work with a real estate broker.
In other cases, people do not appreciate the differences between different kinds of real estate brokers. Not all real estate brokers are created equal, so finding the right real estate broker can make a huge difference in the success of your plans.
So why is it so important to work with the right real estate broker? Read on to learn all about the biggest reasons that finding a quality real estate broker is an investment that will pay off!
How to Find a Real Estate Broker
There are several methods you can use to improve the chance that you will find high-quality real estate brokers. In most cases, you can do a lot better than simply searching on Google for "real estate brokers near me."
First of all, you can look at ratings and reviews. Real estate brokers that have satisfied their customers in the past may be more likely to satisfy you as well.
However, it is important to read the content of the reviews rather than just look at the overall rating. Sometimes, the details in the reviews can make you realize that somebody with a promising overall rating may not actually be the right choice for you.
On top of that, it can help to ask around. Your friends, family, and acquaintances may have recommendations for quality real estate brokers.
Lastly, it can help to have a short talk on the phone with prospective real estate brokers. A lot of the real estate game is personal, so it helps to get a sense of the personality and social demeanor of a real estate broker that you think you might want to work with.
When you talk with real estate brokers, make sure that you are talking to the person that will be your main point of contact if you decide to work with a given agency. You don't want to talk to a salesperson if they are not the person you'll actually be dealing with later on.
Additionally, it can help to ask about the specialties of each real estate broker before telling them about your own situation. That way, you can find out about their expertise and experience without worrying that they are exaggerating what kind of history they have with situations similar to your own.
Why Should I Use a Real Estate Broker?
Of course, some people wonder "Do I need a real estate broker?" In practically every case, the answer is a definite yes!
If you were to approach real estate on your own, you would probably make a few mistakes in the beginning. Over time, you would gain a lot of experience and get a lot better at working with real estate.
However, that experience and education could cost you years and a lot of money. Real estate brokers are a way for you to skip over that process and still enjoy real estate expertise and experience. Real estate brokers have been through what you are facing many times before and know all of the common mistakes that are important to avoid.
On top of that, local real estate brokers will be familiar with the idiosyncrasies of the region. They will know who to talk to and how to navigate any unique aspects of real estate in their area.
But how do you know if you are working with the right real estate broker? You will want someone who you are prepared to work with for a significant amount of time. The real estate game can sometimes go slowly and there can be bumps in the road.
Make sure you are working with someone that you can get along with even during times of stress.
You also want someone who is capable of managing negotiations. People need to be understanding of each other during negotiations. They also need to show strength and be extremely prepared so that they can get the best deal possible.
Lastly, you should make sure you are working with a real estate agent with as much experience as possible in your particular kind of situation.
How Expensive Is a Real Estate Broker?
Generally, a real estate broker will receive a commission for their services. That means that they will not charge you anything until you actually make a deal.
In most cases, the total commission for the sale of a home is 6% of the total price. That amount is then split in half and shared between the real estate broker on the side of the seller and the broker on the side of the buyer.
That is the general fee system for real estate brokers. It is a good idea to ask any broker you are talking to if there are any other fees involved in hiring them. Make sure you are not hit with unexpected fees partway through your deal!
Be Prepared to Find the Best Real Estate Broker for Your Situation
We hope that a few of the ideas in this short article on the importance of finding the right real estate broker were helpful for you. It can take a lot of extra time to shop around and find the best real estate broker. However, that extra time is an investment that will pay off in improved services.
To learn more about the importance of working with a great real estate broker or to find a quality supplier, feel free to reach out and get in touch with us here at any time!
Latest Property & Homes for Sale
View these recently listed Treasure Coast & Palm Beach area properties for sale, or start a customized search.