South Florida Real Estate Blog
Helpful Tips, Advice & Articles for Buyers or Sellers
7 Questions To Ask a Real Estate Broker When Selling Your Home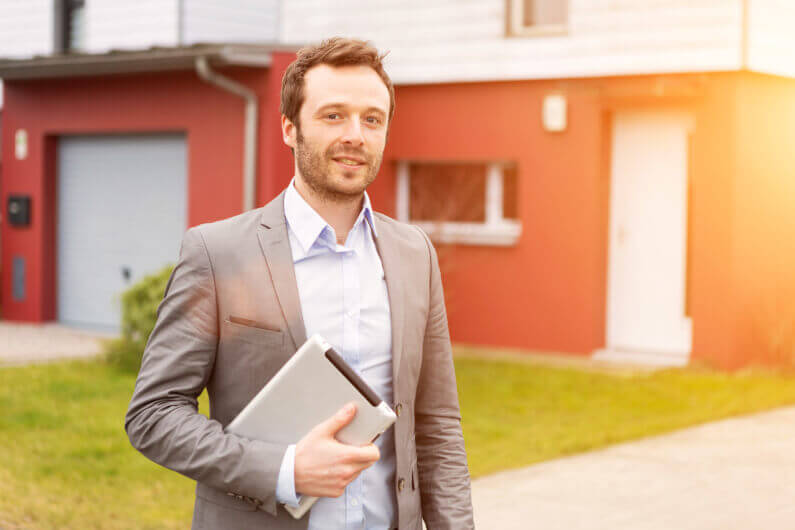 If you're looking to sell your home, it can be an overwhelming experience—especially if it's your first time. Well, take a deep breath; you're in good hands.
89% of home sellers worked with a real estate agent to sell their home, which is immensely helpful. To have the most seamless experience, you'll want to know what questions to ask a real estate broker.
Don't let yourself drown in the real estate market's complicated pool, be ahead of the game, and simplify the process.
Ready to learn more? Let's get started.
1. How Do You Arrive at the Listing Price?
Many people will make the mistake of asking their real estate broker what they think you should list your home for. Instead, ask how they came to that price.
If the asking price is right, this is the key to making the most of your offer and selling quickly. You don't want to scare off potential homebuyers with a price that's too high or lose money from a price that's too low.
Before you hire a real estate agent, ask them about the listing price and how they arrived at that number. This will confirm that they know how to justify the price when negotiating and that they aren't inflating the cost to secure your business.
When you first talk to a realtor, they'll present you with a comparative market analysis. This is an analysis that compares your home to the best recently sold property. A vague analysis isn't necessarily a red flag, but it could mean that a realtor can't justify their suggested price.
You also want to be careful with asking this question to any real estate agent who sells a lot of homes. They'll try to convince you that they'll be able to magically sell your home at a price that is too good to be true. This causes your house to sit on the market and selling for a significantly lower price than it should.
2. How Will You Vet the Buyer?
One of the most frustrating circumstances to deal with is having an offer fall through. Although it isn't possible to completely prevent this from happening, a good agent will vet the buyer and look out for any red flags. Making this one of the most important questions to ask a real estate broker overall.
The most common reason why a buyer backs out is that they aren't able to get financing or change their minds during their inspection contingency period. When you talk to a real estate agent, ask how they vet the buyer to ensure you don't deal with this headache.
The right agent will make it a requirement for a buyer to submit a pre-approval letter with the offer, and then they'll call the loan officer after getting the offer. One of the most important questions a realtor can ask the loan officer is the buyer's debt to income ratio.
3. What Is Your Commission Rate?
It's important to know that taking the stress off your shoulders when selling your home isn't going to be free. One of the costs to worry about is the real estate broker commission rate. That's why you'll want to ask your real estate broker about their commission rate.
Typically, this will be about 5%-6% of the home's sale price. Commissions aren't usually negotiable, and you should be aware that the commission is evenly split between the buyer's agent and the listing agent. There are times that the split might be negotiated unevenly.
4. When Is the Right Time to Put House on the Market?
Since you'll be looking to sell your home at the best value, finding a real estate agent who knows the best time to sell will give you a big advantage. Although the real answer depends on your area, generally, it is best to put your house on the market around May 1st to May 15.
Homes sold in the first half of May sell for $1,600 more than the average listing. Homes listed on Saturday receive an average of 20% more views on the first week too.
Of course, market circumstances and location will both influence the best time to list your home. Additionally, mortgage rates, tax incentives, and job growth will play a big role. Be sure to talk to your real estate agent about the right time to put your house on the market.
5. How Do I Maximize Value?
When you search 'real estate broker near me', you'll want results that emphasize those who will help you get the most on your property investment. The right broker will offer suggestions on how to add value to your home.
They'll have all the information on what people in the area are looking for and can even arrange services to be made to add that value.
6. What Is Your Marketing Plan?
When a real estate broker doesn't have a marketing plan, take it as a red flag. You want to know that the money you're spending on commission isn't going to be wasted on someone who doesn't have a strong plan to sell your home.
That's why you want to ask your broker about their marketing plan. Be sure to look over it in detail and have any additional questions prepared.
7. How Long Does the Process Take?
The average days on the market is the number of days from when your home is listed to when you accept an offer. This will give you a rough idea of how long your home might take to sell.
An experienced real estate broker will have a good idea of how long it might take to sell your home.
Best Questions to Ask a Real Estate Broker
Moving is already stressful enough without the burden of having to sell your home. Having the right real estate broker can alleviate a lot of weight off your shoulders, they'll have a SOLD sign on your front lawn before you know it.
You'll want to make sure you know the right questions to ask a real estate broker. This can ensure you know everything ahead of time and avoid any complications that may come up. You'll be able to spend less time worrying and more time moving into your new place.
Looking for the best real estate agent in South Florida? Four Percent Listing Realty has got you covered, be sure to contact us today!
Latest Property & Homes for Sale
View these recently listed Treasure Coast & Palm Beach area properties for sale, or start a customized search.