South Florida Real Estate Blog
Helpful Tips, Advice & Articles for Buyers or Sellers
10 Qualities to Look for When Hiring Real Estate Agent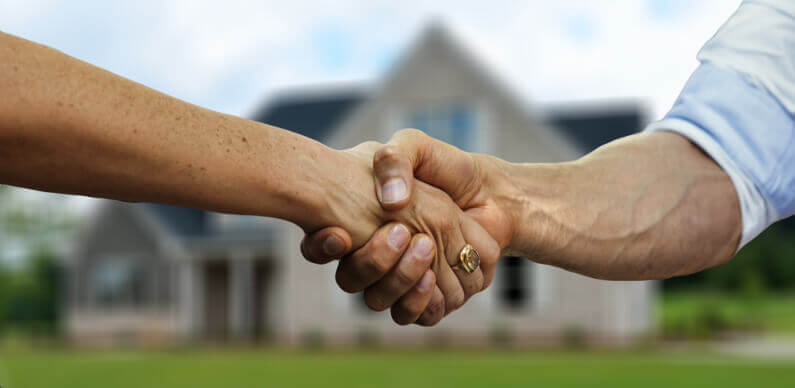 Whether you're looking to sell or buy your home, finding a real estate agent isn't that difficult. The number of National Association of Realtor members reached nearly 1.4 million members in 2019, an all-time high.
But what about finding a good real estate agent to work with? That can be tricky, and with so many clamoring for attention, it can feel downright overwhelming.
There are certain qualities, however, to keep an eye out for to help narrow down your search. Here are ten to look for when hiring a real estate agent to help you find the perfect one for you.
1. Positive Reviews and Referrals
One of the best ways to start looking for a real estate agent is to check out their reviews and ask them for referrals. Online reviews and referrals can provide insight into their communication style and success rate.
Keep in mind that one negative review doesn't necessarily work with an agent. If the majority of reviews are unfavorable, however, you should keep looking.
2. Experience in Your Local Neighborhood
When hiring a real estate agent you want to work with an agent who has experience with real estate transactions in your neighborhood if you're a seller, and neighborhoods you're considering moving to if you're a buyer. These agents can tell you about the market prices and demand in a particular area, and what the local schools and economy is like. If you're able to find an agent who actually lives in your neighborhood or target area, even better.
3. An Engaging Personality and Chemistry
Real estate agents aren't just working with properties; they're working with people. Considering you'll be communicating with them over weeks or months as you buy or sell a home, you want to choose a real estate agent you get along well with.
This is where interviewing a few prospective agents comes in handy. In addition to asking them about their experience and how they'll help you sell or buy a home, it'll also help you determine if this is a person you genuinely like and mesh well with.
4. Adaptability
The real estate market and economy can change on a dime, so when hiring a real estate agent they must be able to adapt to market fluctuations. Likewise, things can change in your life. You may get promoted or lose a job, and a good agent will know that your search may go on hold or you may be able to afford more luxurious listings.
You also need an agent who is able to attend showings with you after work hours, including evenings and weekends.
5. Communication That Matches Your Preferences
Do you prefer the agent to contact you via phone, email, or text? It may seem insignificant, but being able to communicate effectively will help prevent you from missing out on a new listing and it also keeps the buying or selling process moving along. Millennials, for example, prefer texting when communicating with businesses and agents need to be aware of that.
When you interview prospective agents, ask them about their preferred communication style and how they'll get in touch with you if they need to reach you promptly.
6. Reliability
It goes without saying that a good agent is reliable. They arrive at showings on time and if they're going to be late, they contact you to let you know. You should be able to rely on them to do their part of the selling or buying process including taking care of any paperwork on their end.
7. Helpfulness
Your agent should be able to provide advice, whether it's giving you tips for a successful open house or making recommendations on how to stage your home for a showing. They put in the extra effort because they want to see you succeed, whether you're buying a home for the first time or you are downsizing into a smaller home.
8. Being Proactive
A proactive agent is on the ball and alerts you to brand new showings before you've had a chance to see them for yourself online. They know what each of their clients is looking for in a home and communicates with them about price drops, new listings, and availability in neighborhoods that meet their criteria that they may not be aware of yet.
You want an agent who follows up with you quickly during each step of the home buying or selling process.
9. Honesty
Most people can tell when an agent is trying too hard and being too pushy. It comes across as inauthentic and tends to drive people away.
You want to work with an agent who is honest with you about properties that may have a downside, such as a home in need of a new roof or major renovation work. Someone who hides negative details from you and tries to play up the property may not be the right agent to work with.
Likewise, sellers need an honest agent as well, someone who isn't afraid to tell them that their home's listing price may be too high for the current market and demand. A successful real estate agent doesn't shy away from telling people what they necessarily may not want to hear.
10. Detail Oriented
Being a real estate agent requires keeping track of several moving parts and paying attention to details. They know how to take and select the best photos to accompany a home listing, and they can help a seller understand how making tiny changes to how their home is decorated can help it sell faster.
Watch For These Qualities When Hiring a Real Estate Agent
Hiring a real estate agent with these qualities may add a little extra time and work to your home buying or selling process. However, once you find the perfect agent you'll discover your efforts will pay off.
The 4PLR team has all of these qualities and more! We want your home selling or buying experience to be as stress-free as possible. If you're looking to buy or sell a property in the Palm Beach area, contact us today.
Latest Property & Homes for Sale
View these recently listed Treasure Coast & Palm Beach area properties for sale, or start a customized search.