South Florida Real Estate Blog
Helpful Tips, Advice & Articles for Buyers or Sellers
This Fast House: 10 Tips for Selling Your Palm Beach Home Aggressively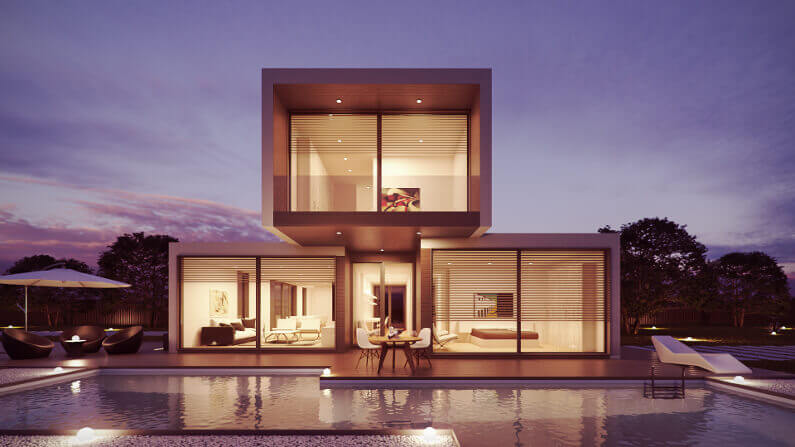 If you're in the market to sell your home, this can be an exceptionally stressful process, no matter how incredible your property is.
If it's not a seller's market, it's the wrong time of year or you need to sell quickly, this only adds to the level of stress. One of the best things you can do to move your home off the market is to enlist the help of an experienced real estate agent.
You'll need to have a candid conversation with them regarding your concerns and turn around time for your home sale. Otherwise, it may be worth trying these fast house sale tips…
Preparing For a Fast House Sale
First thing's first, it's important to bear in mind that you shouldn't leave absolutely everything up to your real estate agent when selling your home.
You'll need to go over three main concerns, which include: the property itself; the marketing and the price your home is listed at. The rest you can take into your own hands.
When discussing your property, ask your agent if it shows well and ask for recommendations, if not.
If your marketing strategy is falling flat, ask your agent to revisit the strategy and look at things like open houses, new photos, or increased commission.
Finally, if you feel your home is under or overpriced, ask your agent to review the pricing strategy. Does it need to be re-evaluated considering market conditions and competition in your area?
When re-considering the price your home is listed at, remember to pay attention to the price of other homes in your area that have sold.
5 Tips to Increase Your Chances of a Fast House Sale
While there are a plethora of quick sell house tips out there, these tried and true steps will help your property stand out from the rest.
Whether your local market is over-saturated or it's an off-season, these tips on selling processes should help move your home…
1. Commit to Decluttering
After living in a home for a number of years you may not see or realize how ill-fitting furniture and clutter can make your home less appealing than it is.
When it comes to selling your home in a hurry, you'll need to open your eyes and take a look around. You'll need to do a reconnaissance of the things you love and the things you simply like.
Then after this, you'll need to commit to decluttering your space. Keep in mind that no one wants to step into a home that's cluttered, messy and over-run with distraction.
By clearing out your space you can open up the natural flow of your home and display the actual square footage there is available.
When it comes to show house days, remember to remove all personalized items such as photos and valuable items. Allow prospective homeowners to envision their own life in your home, and not be clouded by yours.
2. Focus on Serious Home Maintenance
Home inspections are a huge part of the list and sale process- they aren't simply "due diligence" on part of a potential new owner.
In essence, the condition of your home gives new owners leverage when it comes to price negotiation, especially if your property is run down.
With this in mind, it's wise to fix up everything you can before listing your property. The exterior of your home is super important. Focus on replacing rotting wood, broken gutters, and repainting. Then, get your carpets professionally cleaned, remove stains, fix broken windows, electrical switches, etc.
Don't forget about checking areas such as your attic, basement and crawl spaces for leaks, cracks or other damage.
3. Be Honest About Your Home's Shortcomings
No home is 100% perfect, except if it's completely brand new. But even then, it may still have a few flaws according to the perspective of a new owner.
It's super important to be upfront and honest about your home's strengths and weaknesses with potential buyers and other agents. This way, you're wasting anyone's time by embellishing elements of your home which just don't exist.
Try and create a truthful, honest description of your home offers. Avoid superlatives such as "immaculate", "designer", "gourmet kitchen". Ultimately, your listing should be accurately written- an honest portrayal of what your home offers.
Remember that photos and angles can be deceptive, so always be open and honest where you can in your home's descriptions.
4. Price Your Property Right
If there's anything that kills a real estate deal, it's an over-priced property. Leave your ego at the front gate and get real about what your property is really worth.
If your agent is well-versed in selling homes in a hurry, then they should be able to recommend the best price for your square footage. It's important to trust their judgment, but if you have your doubts, you can always do property price comparisons of your own.
In fact, this is always encouraged.
The bottom line is you should choose a price that will inspire motivated buyers to view your home and make an offer, asap.
Top tip: if you price your home a little more aggressively, you could create a bidding war and drive the overall price up to what you originally wanted!
5. Pitch Your Property to the Media
Finally, it may be time to whip out your PR hat and reach out to the media to help in the marketing of your home.
This is especially useful if your home offers unique architectural features or is historically significant in any way. Also, if someone notable owned the property before you, this could catch the eye of real estate writers.
It's important to do a little research before pitching your property, though. Research appropriate listing terms, pricing, and who to contact at your chosen publication. This is important if the publication doesn't offer a tip line or email contact.
If contacting a major publication seems a little out of your scope, you can always contact your local paper to see if they spotlight local prized properties.
Find Your Ideal Broker With Us
Looking for a fast house sale in the Treasure Coast region? At 4% Listing Realty, we offer expert real estate services, knowledge, and local market experience.
Get in touch with our team 4% Listing Realty today on 561-240-4444 for your realty needs or send us message with any questions you have.