South Florida Real Estate Blog
Helpful Tips, Advice & Articles for Buyers or Sellers
How to Hire a Realtor to Find You a Home in South Florida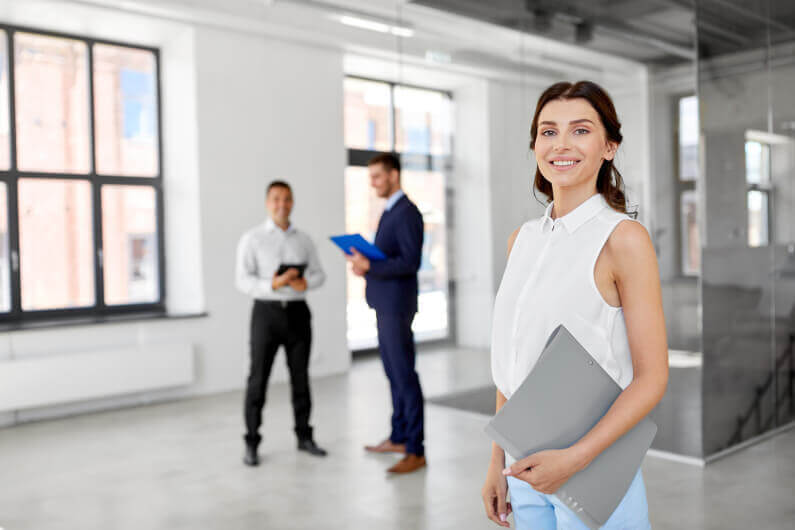 South Florida is gorgeous. If you can put up with the heat (which isn't terrible with an ocean breeze) it's exactly where you want to be.
Whether you're a young budding family or a retiree, moving to South Florida is the right choice.
But is that one house you saw on Zillow the right choice? Maybe, but you'll need a lot more information than just pictures from the internet.
That means you need to know how to hire a realtor or learn if you don't know. Ready to get started on your house hunt by finding the perfect hunting partner? Read below.
How to Hire a Realtor: Know Your Style
If you've never worked with a realtor before, you don't know what kind of relationship you like.
Realtors are friendly people, they have to be, or they wouldn't succeed and be in this job.
What we mean is how hands-on do you want your realtor to be? It's completely okay to see a property online or to drive by it and ask your realtor to set up a showing.
But if you don't have time for that, your realtor can make you a list of properties that fit your needs. That's part of their job and they're happy to do it, as long as you're honest about what you want.
If you've ever seen the show Property Brothers, you know that even with a good chunk of money, you can't always get everything on your list.
Don't get us wrong, your realtor will do their best to check all your boxes – but sometimes your budget makes those boxes uncheckable.
So, to make their search easier and your process less frustrating, you need to …
Know What You Want
Think about the place you're living right now. What does it lack?
You need to get more specific than "more space". More space to do what? Get ready in the morning? More space to store kitchen stuff?
More space to put kids toys so you aren't tripping over them in your living room?
If you're not clear on specifics yet, list things you looked for when you found your current house or property. What did you like about it?
Do you still like those things? Or have your tastes evolved?
Finally, you need to be aware of certain housing trends in South Florida and your budget.
Florida builders love the "ranch style" home. It's essentially an L-shape, with an extended but built-on garage.
There aren't many smaller family homes that are multi-story either unless they're duplexes or condos. Since land in Florida is plentiful, there's no need to build up and skinny, when you can build out and wide.
Still Lost?
If you don't know what you want, turn on HGTV and watch some episodes of House Hunters or Love it or List it.
Seeing what other people want from their space can help you create a list of your own.
Finding a Realtor
Now for the more hands-on part. Where do you start when you're faced with a city full of options and friendly faces?
Most people find their realtors through a referral. If you're moving South for a job, then your boss or spouse's boss may have already introduced you to someone.
But that doesn't mean they're the right fit for you. If you don't click with the realtor who was referred, it's okay to keep looking. You'll need to be polite and clear, though, just like you would if you were bowing out of services with anyone else.
The best place to look, on a real estate company's website, to learn if they're a good fit is their about page. You'll also want to read reviews on Google or Facebook after you find some strong contenders.
You're looking for people it sounds like you'd hire – since that's exactly what you're doing. You are the employer and they are there to work with you.
And yes – you're paying them. They get a percentage of closing costs and any commission their company sets up.
That's why you need to be sure when you choose the person to help you find your forever (or right now) home!
The Stages of Finding an Agent
Just like you'd interview any other employee like someone at work or a housekeeper/nanny, you'll interview your real estate agent.
You can interview two or three agents, but let them know you're in the interview stage. Give them a good time frame when to expect to hear back from you, when you decide who you'll be working with.
Give them a quick call and let them know you've found a better fit – do not ghost your potential real estate agents!
Communicate Your Needs and Your Budget
With your realtor chosen, you need to let them know exactly what you're looking for and how much money you have to work with. Realtors work with people in every price range, so there's no reason to be ashamed or exaggerate your budget.
That will just lead you to falling in love with a house you can't afford!
Be Considerate, Honest, and Friendly
Your real estate agent will work hard for you. Their goal is to see you in a happy home and they'll keep at it whether it takes days or months.
Treat them like you would any other professional and you'll have a working relationship for years. They should be who you call if you ever sell your South Florida home!
Home Sweet Home
Now that you know how to hire a realtor, what are you waiting for? Get off Zillow and find someone that can help you walk through those properties – not just click through them.
We think we're the ones to help – give our site a look, then give us a call, today!