South Florida Real Estate Blog
Helpful Tips, Advice & Articles for Buyers or Sellers
Everything You Need to Know About Buying an Old House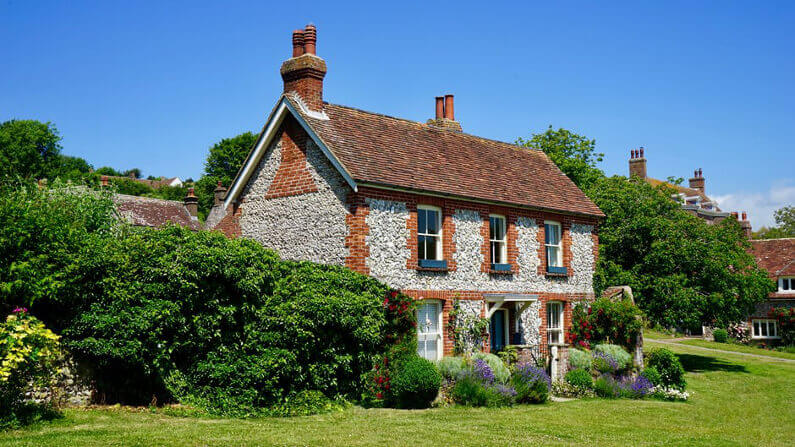 Buying your first house? Sure, brand new structures look amazing but don't scoff at the older units in the market.
It's true that buying an old house comes with many benefits. You get to live in a charming place with a lot of history and it costs less, even with the expected repairs.
The level of attention to detail is much higher in the past, too. And it often sits in a good location: an established neighborhood with a sense of community.
However, there's no doubt that an older home can come with a lot of problems you need to fix first. These problems may be minor, but some are serious threats to your safety.
Know what you need to look out for when shopping for old houses by reading below.
1. Structure
One of the biggest dangers of buying an old house is the old structure. It's true that old houses can have a stronger structure than modern ones. But it's also true that it would have gone through the test of time and other issues by now.
A pest infestation, for example, can damage a structure to the point that it becomes unsafe. Termite can eat through wooden components, like the flooring, beams, and drywall.
Mold and mildew do the same. If left unchecked, they can eat through the surface they're on, compromising the structural integrity of the house.
They're detrimental to your health. They don't always go noticed, so there's a chance you would be buying a home with this issue without you knowing about it. This means you may deal with structural and health issues, which would cost you more.
2. Roofing
A compromised roof is also a huge problem. Deteriorated roofing can lead to water damage, inefficient insulation, and pest infestation. If there's such an issue, this is one of the most expensive repairs you'll do in the house.
The roof may look good, too, but it may be hiding serious problems inside. For example, the previous homeowners may add a new level of shingles instead of replacing the old, damaged ones. This will look good on the outside, but it compromises the durability of the roof and the whole house.
To get a good idea of what you're getting into, have a professional inspect the roof. You won't see most of the issues from the ground and climbing up and inspecting it yourself is dangerous.
3. Insulation
A vintage house would not have the same level of energy efficiency as a modern house. Old houses are leaky, as they often have too many unplugged holes. Windows may not have proper insulation, for example, or even the insulation in the walls may not meet today's standards.
This will cause your electricity bills to shoot through the roof if you don't fix it. Holes are easy to fix – you only have to get some sealants and find any cracks and openings in the house.
The windows, doors, and walls are much harder to update. You may have to replace the entire insulation or buy new windows that won't transfer too much heat.
You can keep the old sash with snug window storms, as they can be still energy efficient. However, make sure that all the parts fit well with no loose joints. Seal it up, too, with caulking to cover cracks and openings.
4. Asbestos and Other Hazardous Materials
This material is pretty good at its job as a fire retardant, but the people in the past put too much-undeserved trust in it. It also served as insulation in the housing, automotive, and shipbuilding industry.
It had many perceived uses, which is why it wasn't until 1989 that EPA banned all new uses of asbestos.
Exposure to asbestos is harmful to health because of the little fibers. When inhaled, these fibers can get into your lungs and stay there. After enough time, they can cause inflammation and scarring to the lung tissues.
This can cause breathing problems and other more complicated health issues.
Along with EPA, the U.S. HHS and IARC even consider this substance as a carcinogen. Mesothelioma, stomach cancers, and other types of cancer have links to asbestos exposure.
Some homes standing today still contain asbestos inside the walls. This means you'll have to face these risks when you buy a home that predates the 1989 ban.
That's not all; if the house used lead paint, that poses serious health risks, as well. Learn everything about the house you're interested in buying so you know what to remove when refurbishing it.
5. Outdated Electrical System
Old homes may have good electrical systems during their time. However, the abundance of high-tech electrical appliances today may create trouble for the wiring.
An average American household would now have computers, mobile gadgets, dishwashers, washer and dryers, other kitchen appliances, and even HVAC systems.
Even if, by chance, the electrical system in that home can still accommodate all your electronic appliances and devices, you would be incurring high bills. The risks associated with it are also high.
The wires may already have deteriorated, which makes them vulnerable to heat damage. With too many electrical appliances running, it may cause house fires. Rodents and other pests, water damage, and old age can weaken the wires.
Some insurance companies will also refuse to insure a house with old wiring systems. To be specific, they will refuse to write insurance on houses with knob and tube wiring.
6. Unsafe Features
Any house in the market, whether old or new, has this risk. They may have unsafe features added by homeowners who didn't know better.
Examples are steep, winding staircases that are dangerous for toddlers and kids who are old enough to go up and down on their own. Any wing additions may also not meet today's building standards.
Remember also that we have different safety standards today. What may have been acceptable in the past may not be today.
Prepare Yourself For Buying an Old House
Your biggest defense against the problems above is a knowledgeable and experienced realtor who will discuss with you the potential issues (and corresponding solutions) of the house you want to buy.
Make sure you get someone you can trust; contact us today and let's discuss how you can prepare for buying an old house.