South Florida Real Estate Blog
Helpful Tips, Advice & Articles for Buyers or Sellers
Be Prepared: 8 Essential Questions to Ask When Buying a House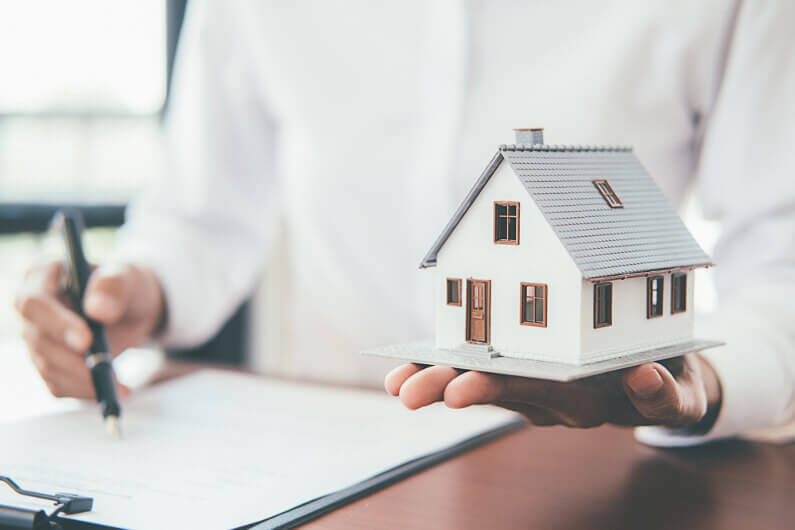 The average size of a house built in the US last year was 2,600 square feet.
For such a large home, you're not looking at a cheap price tag. When you're spending a lot of money, it's important that you're sure you're getting a good deal.
The best way to do this is to never go into the home buying process unprepared! Don't forget these essential questions to ask when buying a house and you'll be set.
1. Why Does the Owner Want to Sell?
You may not get a straightforward answer to this question, but whatever your real estate agent answers should give you some indication.
You may also want to consider asking to speak directly with the owners themselves to find out the truth about their move. It can be easy to be blind-sided by a beautiful home but keep a level-head during this initial question.
If the answer is not to your liking, you may decide that this house is not right for you. Or, it may help you knock down the price of the house.
You should also ask questions such as how long have the owners lived in this house? This question could also help you find out why they're moving.
2. When Can the Sellers Move Out?
Ideally, the sellers can move out as soon as you are ready to move in. However, if this is a house-buying chain, you should know not to get too attached.
Chains can collapse just days before you're ready to move into your new home. Having a clear sign as to the situation the sellers are in will help you judge what to do next.
Can you afford to handle this level of uncertainty? This is potentially fine for a young couple moving into their first home from their parent's house.
If you have young kids and are moving from a much-loved family home, the risk of having no-where to turn when a chain falls through isn't so acceptable.
3. How Long Has This House Been on the Market?
This question is another which will help you gauge how you want to proceed with an offer. If a house has been on the market for a long time, you can afford to lower your offer.
It's not impossible that this house has been listed multiple times over the past few months. Do your research to find out whether this is the case.
Another idea is to find out how much neighbors in the area have paid for their homes.
If a home in a desirable urban area has been on the market for over three months, question why.
4. How Old is the Roof?
Did you know, a roof only has a life expectancy of up to 50 years. Make sure you ask your real estate agent when the roof was last replaced.
If it's 49 years old, you could find yourself in an expensive situation next year. After just buying a house, it's likely you can't easily afford to pay for a new roof too.
Therefore, this question is vital to help you assess how much money to offer for the house and to figure out the costs you'll be facing when you move in.
You should also be asking about drains and guttering. This can be less expensive to replace than a roof, but it is still a major job.
Visit the home many times. Try and visit during the morning, daytime, and evening. But also visit when it's both raining and when it's sunny.
6. Who Lives in this Neighborhood?
During your initial questioning, you will ideally have been told that the neighbors next door are always quiet.
However, it's still worth asking, who else lives in the neighborhood? If you have small children, then living in a party town is not the right idea for you.
It's likely that the homeowners won't tell you everything about the local neighborhood. So, you need to do some investigation work.
Are all the local shops up and running? Are there good connections via public transport? Are the roads new?
What do other neighbors think of the town? Visit local shops and neighbors to ask them whether they're happy living in this area.
These questions are valid and will help you assess whether this is a neighborhood you want to live in.
7. Ask to See Similar Homes in the Area
So, you think you've found the house of your dreams? That's great. But, don't stop looking yet.
It's a good idea to check out other homes in the area to make sure that this is the perfect fit for you.
Ask your real estate agent to take you to properties which were built at the same time and were sold for a comparable price.
This will give you an indication of how much to offer on your dream house and will also help give you some perspective.
8. What are Monthly Utility Costs?
Everyone has to pay utilities. But, how much you pay could differ greatly from your current home to your new house.
Ask how much an average monthly bill is. You should also do your own research here to figure out whether this is affordable for you.
It may sound manageable while you're standing in your ideal house, but if it's a few hundred more than you're used to paying, this is worth mulling over for some time.
Further questions to ask are what energy sources appliances use and what type of insulation has been installed?
There are Thousands of Questions to Ask When Buying a House
Don't be embarrassed about taking a notepad with you when you visit a new house. There are many questions to ask when buying a house and your real estate agent knows this.
It's better to ask too many questions than too few to ensure you're prepared for your big move.
Do you need help finding a new home? Contact us and we will help you start the search!