South Florida Real Estate Blog
Helpful Tips, Advice & Articles for Buyers or Sellers
4 Helpful Tips for Selling Your Waterfront Property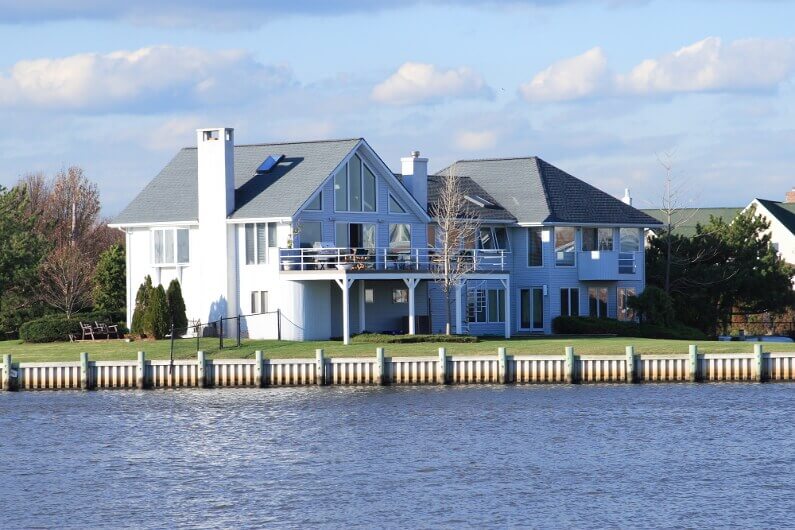 Before placing your waterfront property on the market, it's important to know that marketing a home on the water is much different than marketing a condo, ranch-style house, and any other type of real estate property. Selling a waterfront property comes with its own unique selling points. To ensure you get the most out of your sale, you'll want to be sure to pinpoint these specific selling points.
From the wonderful views to the exciting amenities, waterfront properties offer so many amazing benefits. Let's make sure you do everything possible to show potential buyers just how great your waterfront home is. For several tips on getting the best price for your waterfront property, continue reading below!
1. Getting the Price Right
When placing your waterfront property on the market, you'll want to price it right the first time. The selling price that you list your home for on the market is the number one selling point. If you don't price your home for a fair price, it might sit on the market.
Have your real estate agent complete a comparative market analysis to determine the best price for your home. You should also consider having an appraisal done because spending the extra money on it is well worth it.
You should take into consideration your property's condition and what it offers compared to its competition. The following are other factors to help determine the right price.
Amenities
Some waterfront properties are part of a community. These communities normally come with a Homeowner's Association Fee or HOA fee. These fees normally include the use of the community's pool, gym, clubhouse, and more.
It's also important to take note of waterfront specific amenities such as private beaches and docks.
Waterfront Size
Consider the waterfront size that your property is located on. The size of the waterfront impacts the price of your home as well. If buyers are looking for waterfront properties were they can dock a boat, then they'll want a waterfront that's large enough to do so.
Your waterfront's size affects your home's price either negatively or positively.
Location
When selling any real estate property, location plays a huge part in the listing price. However, when it comes to waterfront property, location becomes even more important. Factor your home's location into the price.
Frontage
The frontage is the width of the lot that your property sits on. How large is your home's water frontage? Is there boat docking access?
The more frontage that your home has, the greater the listing price. Think about all of the positives that your frontage has to offer and take those into consideration when pricing.
2. Know Your Buyers
Before selling your home, know who your potential buyers are. Understand what they're looking for in a waterfront home, and know how your home can check off the boxes.
Buyers' Interests
Are they looking for a property where they can drop their boat into the water and go?
Are they looking for a property with a private beach? Knowing your buyers is what will ultimately sell your home. Once you know your buyers' interest, you can then market those aspects of your home.
Property's Facts
You should also know all the facts about your home. This makes selling your home much easier. How much square footage does your home have?
What does your home offer that competition homes do not? Focus on all the facts about your home that'll pique potential buyers' interests.
3. Do the Right Preparations
It's also essential that you do the right preparations before listing your home. Just like when preparing any real estate property for the market, there are things you'll need to do to your home to get it ready. However, when you're listing a waterfront property for sale, it's important to know exactly what the buyers are looking for.
This is because buyers looking for waterfront homes have specific things in mind that they're looking for. These are listed below.
The View
One of the main reasons why buyers purchase waterfront homes is for the view. Take the time to ensure your view is spot on. Stand inside your home near the windows and on the patios or balconies to make sure that the view of the water isn't obstructed by anything.
If need be, trim bushes, trees, and anything else that might get in the way of the view both downstairs and upstairs if it permits. You want the view of the water to be phenomenal to get the best price. Don't forget to clean all of your windows as well to fully enhance the views.
Curb Appeal
Curb appeal for waterfront homes is just as important as it is for other homes if not more. With waterfront homes, the curb appeal applies to both the front yard and the yard facing the shoreline. Place a "For Sale" sign by the shoreline for boaters traveling past your home to spot.
They'll see the curb appeal from the shoreline of your home, not the front yard.
Shoreline Cleanliness
The cleanliness of the shoreline near your home is also essential when listing it for sale. If the shoreline isn't clean, this could turn potential buyers away. Pick up any trash and debris near the water and ensure there's no build-up of seaweed.
Dock Accessibility
Waterfront property buyers are looking for access to the water. Because of this, ensure your property's dock is easily accessible and in good condition before listing it on the market. A dock in need of repair or one that's not easily accessible is a reason for some buyers to walk away.
4. Hire the Right Real Estate Agent
The last step is to hire the right real estate agent. When selling your waterfront home, you need a real estate agent that has experience with this type of property. It's not the same marketing process as when selling a different style of home.
The Lifestyle
Find a real estate agent who understands the waterfront living lifestyle. He or she should be familiar with who the potential buyers are and what they're looking for in a waterfront property.
The Competition
Your real estate agent should also be familiar with the competition. He or she should know what other houses in the area are listed for and how your home compares to them. He or she will then use this information to list your house for the right price.
Finding Your Waterfront Property Real Estate Agent!
Ready to sell your waterfront property? You'll want to ensure that you check off all the tips listed above to get the best sale price.
Need help?
Finding the right real estate agent for you and your property is easier than you think! Contact us today for a real estate agent who knows how to market your waterfront property the right way.